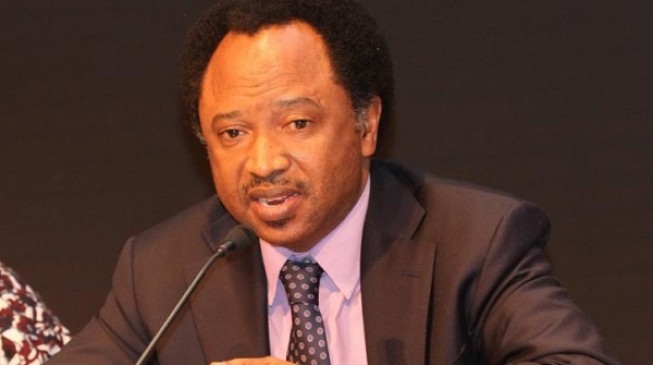 Shehu Sani, chairman senate ad hoc committee on humanitarian crisis in the north-east, says the Presidential Initiative on North-East (PINE) spent N50 million on two conferences but gave N2 million to internally displaced persons (IDPs).
PINE was coordinated by the office of Babachir Lawal, suspended secretary to the government of the federation.
While presenting the final report of the committee which probed PINE, Sani said all the companies awarded contracts were not qualified, and that some of the organisations were incorporated for the sake of contracts.
He said of the 39 companies given contracts by PINE, only eight letters were sighted by the committee.
"All the companies awarded the contracts were not qualified. Some of them were incorporated for the sake of these contracts," the senator said.
"They used N50 million to do conference when IDPs get N2 million for food.
"The Presidential Initiative on North-East took undue advantage of the provision of emergency situation contract award in the public procurement Act, 2007 to inflate contracts.
"Also, contracts were awarded to companies belonging to top government officials cronies and close associates. For example, Rholavision Engineering Limited, incorporated in 1990 with RC No. 159855 at the Corporate Affairs Commission, Abuja, to carry out information and communication technology (ICT) services anchored by Engr. Babachir Lawal, the suspended secretary to the government of the federation, was awarded consultancy contract for the removal of the invasive plant species in Yobe state on 8th March, 2016.
"The technical evaluation submitted to the committee by PINE shows that the company has only three out of the six pre-qualification criteria of BPP."
He explained that Rholavision had no financial capability, relevant technical staff and no equipment among other things.
Sani said Rholavision "became a destination pool for companies that were awarded contracts by PINE".
Copyright 2018 TheCable. All rights reserved. This material, and other digital content on this website, may not be reproduced, published, broadcast, rewritten or redistributed in whole or in part without prior express written permission from TheCable.