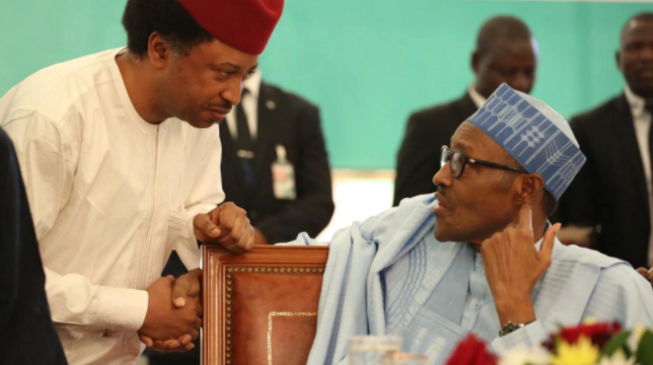 Shehu Sani, senator representing Kaduna central, says if there is credible evidence of a religious agenda by the incumbent government, he would lead the charge of its opponents.
He expressed certainty that President Muhammadu Buhari is not a religious bigot.
The senator said Buhari does not have a theocratic agenda as speculated in some quarters.
Sani said this in a Facebook post in reaction to an alarmed raised by the National Christian Elders' Forum that Nigeria is in the throes of Jihad.
"It's unfair to President Buhari for any individual or group to accuse him or his administration of having any theocratic agenda. Other issues raised about his administration may or may not be true, but certainly he is not a religious bigot. If there exists credible evidence of a religious agenda I will be one of the first to raise a voice," he said.
"Elder statesmen should champion the cause of peace and national unity and not aggravate the crisis. In this inflammable or combustible state of our country, we don't need more bellows of ethnic smokes or religious flames. We must balance our natural passion to defend our ethnic and religious rights and our moral duty to preserve peace and our constitutional responsibility to preserve the unity of our country.
"A dark cloud of uncertainty hangs over the sky of our country, it's our duty as patriots and men and women of conscience to stand and to speak to dispel it.
"Ethnic and religious sentiments are corrosives inimical to our existence as a country and as a people. We can collectively extinguish the infernos of agitations by standing up for our country."
Copyright 2018 TheCable. Permission to use quotations from this article is granted subject to appropriate credit being given to www.thecable.ng as the source.