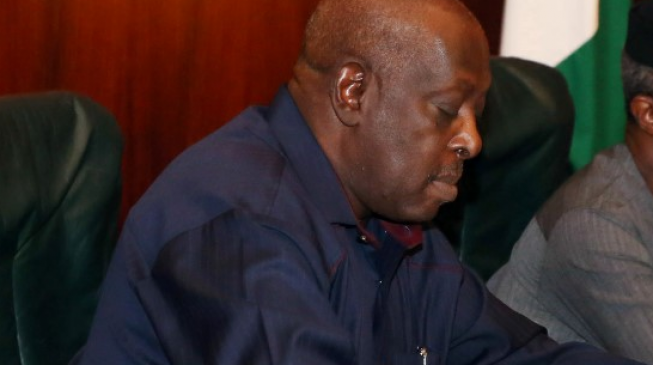 Shehu Sani, senator representing Kaduna central, has called for the dissolution of presidential advisory committee on anti-corruption (PACAC) headed by Itse Sagay.
Speaking with journalists on Thursday, Sani described that committee as a "a moribund and irrelevant assemblage."
He said Sagay did not have honour because he defended Babachir Lawal, the now suspended secretary to the government of the federation (SGF).
"President Muhammadu Buhari should as a matter of urgency dissolve his Presidential Advisory Committee on Anti-Corruption. It is a moribund and irrelevant assemblage. A Presidential Advisory Committee headed by a man who defended the SGF is without honour," Sani said.
"The chairman of the committee attacked me for my report on PINE; now that the president has taken steps in the direction of the committee's report, I hope the Professor will muster the courage to also attack the president.
"The advisory committee was looking for corruption in Sokoto while it's there in 'shokoto' It is sad that most of the mercenary forces hired to rubbish the integrity of the Senate committee and defend those indicted have suddenly lost their voices
The senator said some persons saw the Internally Displaced People (IDPs) as "cash cows."
"It was made an industry where government officials and even non-governmental organisations, profit from the suffering and the hardships of millions of victims," Sani said.
But responding, Sagay said he has never defended Lawal describing the assertion as a "blatant lie."
He said the senator's call for the scrapping of PACAC was motivated by his insistence that Ibrahim Magu continue to head the Economic and Financial Crimes Commission (EFCC).
Sagay advised Sani not to limit all "his existence" on the report that indicted Lawal.
"I never did. That is a blatant lie. I never defended Lawal. He should stop limiting his whole commitment to democracy on his little job as a sub-committee man that investigated Lawal," the PACAC chairman told The Nation.
"He had a life before then and he's going to have a life after that. He should not limit all his existence on that little report that he wrote. That is over now.
"I'm not surprised at Senator Sani's effusions because they (Senators) are very, very frustrated by the manner in which we have insisted that Ibrahim Magu continue to head the EFCC.
"They had hoped that they would be able to run down the struggle against corruption and make it totally ineffective by removing Magu. We stood against it. We have succeeded, so they are angry.
"His response is one of bitterness that we have stood in the way of their attempt to run down the anti-corruption struggle. It is his frustration that he is expressing in that manner, so I'm not at all surprised."
On Wednesday, President Muhammadu Buhari ordered the suspension of Lawal and Ayo Oke, director-general of the National Intelligence Agency (NIA).
Copyright 2018 TheCable. Permission to use quotations from this article is granted subject to appropriate credit being given to www.thecable.ng as the source.