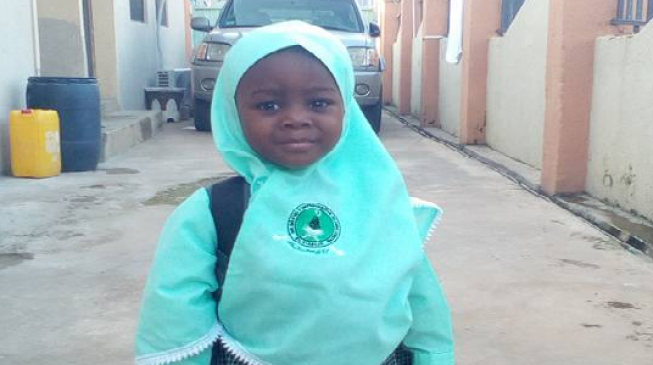 Umar Suleiman, father of Khadija, a two-year-old child, who was abducted in Abuja in November, says the whereabouts of his daughter remains unknown.
Speaking to TheCable, Suleiman said all efforts to find his daughter had proven abortive.
He said few days after she was abdcted, he received a message asking him to reach one Fadigbe, if he wanted to see his daughter.
"Forty-eight hours after she was taken, I received a text message that if I want to see my daughter, she's somewhere in Ikotun-Egbe, Lagos," he said.
He said he relayed the information to the police and three suspects were arrested in Lagos and brought to Abuja.
Suleiman explained that three days after their arrest, two of the suspects were released, while the one whose telephone was used to send the text message was left in custody.
According to Suleiman, the suspect claimed that his telephone was hacked.
He said Fadigbe, one of the suspects, was released when investigation revealed that he also received a threat message through the same telephone line.
"A message was sent to Fadigbe on November 15, meanwhile, my daughter was kidnapped on November 19 and the message was sent to me on the 21st. Since that 21st, the number has not been reachable," he said.
Suleiman told TheCable that incidents of child kidnapping were reported before and after his daughter went missing.
"I want you to know again, before and after Khadija was kidnapped, many children were also kidnapped," he said.
"That same day they took Khadija, they took another girl. I think a week before, one Alhaji Yunusa's son was taken. Before that, three children were abducted by a woman, while they were playing.
"I believe there is a syndicate behind this; because they use a woman, sometimes they disguise as couples.
"I believe that they are selling these children."
He said he has had telephone conversations with some of the parents of the other missing children but he was yet to ascertain if the number that messaged him was the same with that of the other victims.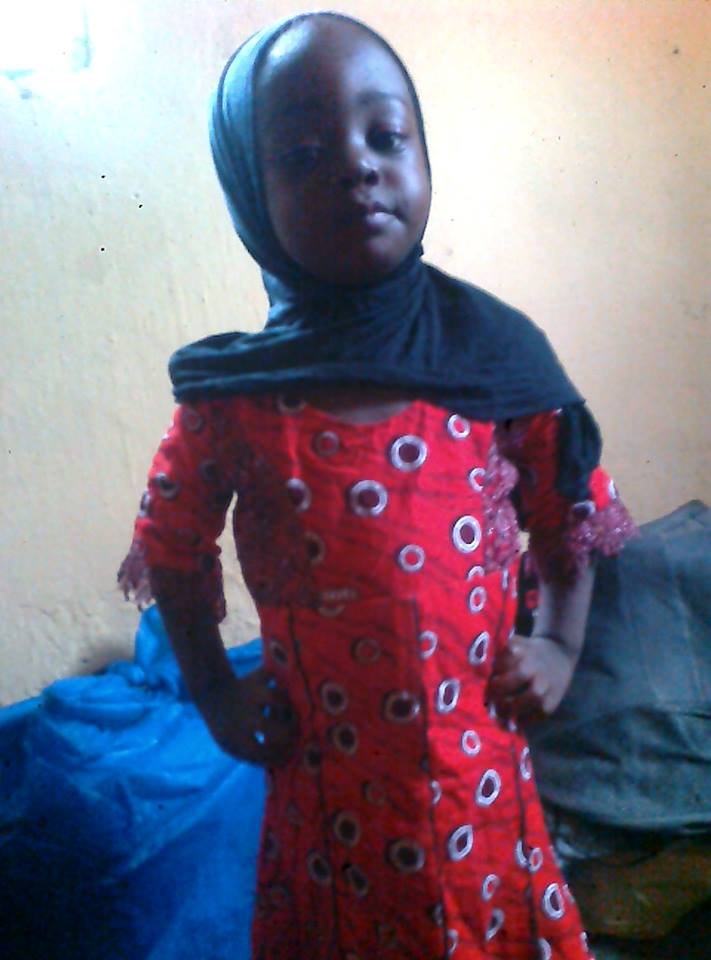 When asked if ransom had been demanded, he said, "Those people that even demanded ransom are those that saw it on newspaper and social media.
"They are people that took advantage. I told them, since you said you have her, let me talk to her, or snap her picture or the clothe she was wearing.
"Most of them will say they will get back to me and that's all."
Suleiman pleaded with media organisations to help him publicise his daughter's pictures, saying, "people could see the picture and maybe after sometime, they will start bringing the girl out, and somebody will see her and then alert us".
He explained that his wife who was pregnant during the time of Khadija's abduction, went into forced labour.
"My wife, because of the shock, that very day they took her, she entered into labour. The following day, she could not deliver. They performed CS on her and she delivered a baby boy. We named him Abdulsalam."
Editor's note: Suleiman consented to the use of his daughter's pictures
Copyright 2018 TheCable. Permission to use quotations from this article is granted subject to appropriate credit being given to www.thecable.ng as the source.