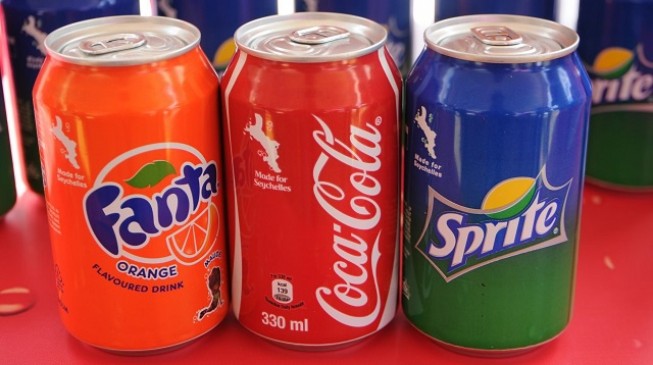 At my son's school Parents Teachers Association meeting on Saturday, I watched with amusement as most people refused Fanta, Sprite and Coca Cola that they were served with snacks. What amused me was what they went for, Pepsi, Teem, and 7UP which prompted a question in my mind, "What's the difference?"
Last week was a bad advertisement for the Nigeriaan Bottling Company, no matter how it decides to spin it. Funnily and in a move that should worry the company shareholders, it is not even attempting to spin the judgment awarding damages against the company nor has it offered any explanation seeking to reassure consumers of its fizzy drinks that nothing is wrong with its products. By now, all of us should be familiar with the judgment of a Lagos State high court last week in a matter instituted by a Lagos-based businessman, Emmanuel Fijabi Adebo, and his company, Fijabi Holdings against Nigerian Bottling Company and National Agency for Food and Drug Administration and Control, NAFDAC.
The judge who delivered the judgment, Justice Adedayo Oyebanji, excoriated the company for its claim that it never knew the products were to be exported. Adebo's company exported the products to the United Kingdom, apparently for Nigerians residing in UK. As anyone who has lived outside Nigeria knows, our compatriots are well attached to products from their homeland that there is a thriving market for such products. The Bronx African market comes to mind for those who are familiar with the east coast of the United States as something as simple as Milo beverage from Nigeria means a lot to Nigerians' palate, especially those who migrated as adults. So the Fanta and Sprite were tested in the UK and the authorities declared them unfit for human consumption. Though one wonders why folks must take ascorbic acid, vitamin C tablets, with fizzy drinks, which prompted the ban.
For nine years, the case trudged through the court affirming that the wheels of justice turns slowly in Nigeria truly but it was kept under wraps too by most journalists. I remember very well that a reporter in my former office broke ranks with colleagues covering courts then in reporting the case. What followed was a visit by the NBC public relations team intent on 'burying' the case. This says a lot about the integrity of journalists in the land today. Further, it was Sahara Reporters that broke the story of the judgment leaving the more conventional media picking up the pieces after it appeared on its website. It's one more way that journalists fail our country.
But Justice Oyebanji had other ideas and she awarded damages against the company for poisoning Nigerians willfully. She also had harsh words for NAFADAC that she said "has been grossly irresponsible in its regulatory duties to the consumers of Fanta and Sprite manufactured by Nigeria Bottling Company. In my respective view, NAFDAC has failed the citizens of this great nation by its certification as satisfactory for human consumption products, which in the United Kingdom failed sample test for human consumption, and which become poisonous in the presence of ascorbic acid ordinarily known as vitamin C, which can be freely taken by the unsuspecting public with the company's Fanta or Sprite."
The Federal Ministry of Health later set up a committee, which gave its report last Friday. The committee gave reasons why different countries have standard or limit based on "country specific evidence such as environmental storage and distribution conditions. Benzoic acid as a preservative prevents the growth of microorganisms which thrive at a higher climatic temperatures like in Nigeria" This, the ministry said, was responsible for the standard for benzoic acid, was set at a lower limit below that of Codex for products in Nigeria.
This explanation is neither here nor there and this incident brought to focus again standardization of our food and drinks especially the ones packaged and bottled. While NAFDAC is the body charged with certifying such, are we really sure of their safety? Everywhere you go, one is confronted with an array of different products, some imported and some locally produced complete with NAFDAC number signifying registration of such after laboratory tests, but how safe are those items? A video on YouTube last week showed an analysis of some table water Nigerians drink, some packaged in bottles were discovered to be acidic which is not good for human consumption as water must be alkaline. What about food items in plastic wrappers? What about fruits ripened with chemical substances for fast sale? We kill ourselves gradually in this country.
So while we focus on politics and rightly so, spare a thought for what you eat or drink today: the natural, the better.
Copyright 2018 TheCable. Permission to use quotations from this article is granted subject to appropriate credit being given to www.thecable.ng as the source.