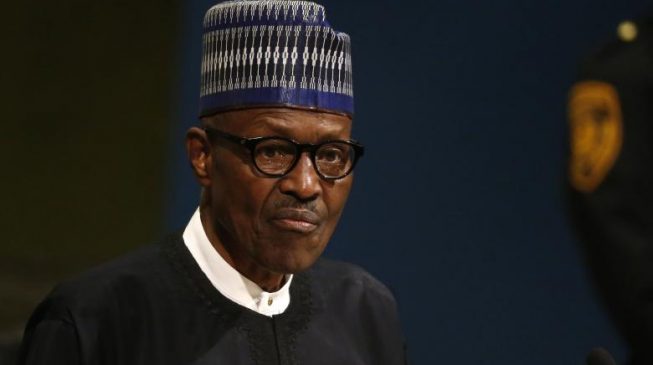 BY ONYEMA OMENUWA
Ordinarily, two years into the life of an administration should not be a convenient stage to assess or pass performance judgment on it. Such an appraisal should wait for when the administration has exhausted its tenure. At two years, preliminary work for some developmental projects started by the administration may just be rounding off and giving way for the projects to go full blast. From this stage, activities are usually accelerated, hence towards the twilight of such an administration, the commissioning of projects compares only to a bountiful harvest of crops after a successful farming season.
I am not trying to create an ideal scenario here; rather I am stating the obvious as it obtains in focused and visionary democratic administrations anywhere. Not so in Nigeria anyway, particularly with the present Muhammadu Buhari Administration. Past administrations to a large extent, at two years, even in the midst of retrogressive politics that has always held attraction for our political actors, had projects ongoing, just as they had citizen-beneficial policies in place too. An aggregation of all these would stand good ground to ward off the heavy flaks that are never in short supply from opponents. The bottom line essentially is that not a few of such projects and policies of past administrations received positive reviews as being motivated by altruistic considerations. They did not overtly have any ethnic or religious colouration that would expose them as discriminatory.
For instance, President Goodluck Jonathan's Almajiri Schools Project in the northern States was hailed as progressive in concept, as it had the ultimate aim of exorcising ignorance from an average Nigerian child from the far north, who from cradle is inclined to swallow every religious dogma hook, line and sinker. Before Jonathan, President Umaru Yar Adua was faced with the daunting task of how to placate the Niger Delta populace and ensure that their youths who had taken up arms against the Nigerian State, stopped the unceasing disruption of crude oil exploitation for sustenance of the economy. Yar Adua as President clearly identified with the sore feelings of the Niger Delta people for the devastation and degradation of their environment, hence his proclamation of Amnesty for the militants whose activities were otherwise nothing but criminal. And it worked. Till date, that programme is still being hailed as a masterstroke of policy because the Amnesty Programme started in earnest to address the grievances of the people of the Niger Delta and in no time violent militant activities considerably died down.
At the risk of sounding monotonous, at two years, these two past administration and indeed President Olusegun Obasanjo's, which ushered in the present democratic dispensation in 1999 had midterm results to showcase to the electorate. They came in the form of projects and policies which impacted directly or indirectly on the citizenry. The telecoms revolution in Nigeria, which effectively put a stop to the rich monoplosing phone ownership, was birthed, courtesy of an enabling policy of the Obasanjo administration. For sure, these administrations had their shortcomings, and so it wasn't all praises for them in two years. But the nation was not stagnated and as it is now, so even the most unrepentant critics of them would concede that things were moving, though they would rather some speed attended the movements.
The midterm appraisal becomes very important in the life of a democratic administration in Nigeria because of the peculiarity of our politicking. The brand of politicking that sadly subjugates the interest of the citizens under the selfish interest of elective office seekers, whether at federal, state or even local government level. It gets very annoying with selfish incumbents who are interested in reelection. They will be barely two years in office and they have already started politicking for the next election. With this, if such an incumbent did not hit the ground running, his performance canvass will only depict sombre expressions in two years. This normally leaves the electorate hopelessly disappointed because the subsequent two years will more often than not be devoted to all manner of intrigues to guarantee reelection. So it does happen that if in two years an administration has not enabled activities that are almost crystalising into tangible achievements, the fulfilment of its electoral promises will turn out a mirage.
That is why the Buhari administration will go down in history as the most calamitous tenure ever witnessed, in democratic governance in Nigeria. Perhaps, the only other period in our national life when the trifurcated scourge of hardship, confusion and stagnation had a vice grip on the nation as it does now was during Buhari's, yes the same Buhari, first coming as military dictator in 2013 for about 20 months! So whatever painful experience his administration is unleashing on the populace presently is simply following a pattern, just as his penchant for discrimination.
It sure cannot be forgotten so soon that shortly after his assumption of office on May 29th, 2015 as an elected President, Buhari already, by his utterances and actions or what has become irritatingly known as his body language, signposted his administration's trajectory. He made no bones about it and so any discerning citizen knew what he had in store for different sections of this country. His justification, on July 22, 2015, in faraway United States, of his unmasked inclination to dish out political patronage on the discriminatory basis of percentage of votes he garnered in the election, bore the hallmark of the man Buhari: "…The constituents, for example, that gave me 97 percent [of the vote] cannot in all honesty be treated on some issues with constituencies that gave me 5 percent. I think these are political realities." That was like affixing a seal on his avowed purpose.
Sadly while the President engrossed himself in vindictive pettiness, at the expense of pragmatic governance, his tenure was fast on its heels. To constitute his cabinet, six months slid by and for those six months of vacuum, the economy floundered as critical sectors remained directionless. It is not as if the country has ever been particularly blessed with leaders who are patriotically wired for revolutionary strides, to launch the country to the proverbial greater heights. But the present Muhammadu Buhari-led administration is on autopilot and headed in the reverse direction. Two years and a half years gone; there are no projects to commission. No policy of government is of such immense impact that will reinvigorate the economy and stem the tide of inflation and unbridled job losses, caused by his sheer lack of grasp of critical elements that drive a vicissitudinous economy as Nigeria's. Even the anti-corruption fight, the mantra with which the President prosecuted a successful campaign has been dealt a bloody nose by no other but the President's men themselves. They appear to be in a very fierce competition with one another for who will have the other in corrupt conduct or omissions and acts of impunity.
As glaring as all these ignoble happenings are, only the former Secretary to the Government of the Federation, Mr. Babachir David Lawal has been sacked by the President. And that was only after a deafening outcry inundated the President from the media, the Senate and civil society groups against Lawal's continued stay in Office, despite the exposure of a damning evidence of corruption against him. Even Mr. Ibrahim Magu, acting Chairman of the Economic and Financial Crimes Commission (EFCC) who by his official position is the President's spearhead in the anti-graft war, has question marks hanging on his integrity and as such his suitability for that all-important job. His incoherence whenever he is confronted with allegations of inappropriate conduct has rather fortified his enemies' arsenal; hence the President has kept him in acting capacity since 2015.
President Muhammadu Buhari's proposal for Magu's substantive appointment has twice been rejected by the Senate, on 15th December, 2016 and 15th March 2017, on the strength of a damning report by the Department of State Security (DSS), Nigeria's integrity watchdog. Certain categories of nominees for public office must scale its hurdle to be qualified.
At his last rejection, the Senate was blunt on its seriousness with the DSS report, which, among other things was categorical that "Magu has failed the integrity test and will eventually constitute a liability to the anti-corruption drive of the present administration". Though, it wouldn't be the first time in our political history that a President's nominee would be rejected by the Senate but the embarrassment associated with Magu's, considering his DSS-cited deficiency in the very attribute that matters most for such appointment, has the potential to humble even the most arrogant President. Buhari has been left in quandary ever since, yet Magu still incongruously oversees the government's anti-corruption agency.
Buhari has already hinted on seeking reelection, obviously unperturbed by public rating of his performance as abysmal. True to
Nigerian politics, with this indication to return in 2019, it is bye-bye to governance, as every activity around him will henceforth be geared, and sustained, towards realizing the President's reelection bid. This state of affair can only lead to an inevitable end for Nigerians: With two and a half years of non-performance gone and the remainder of one and a half years to be devoted to politicking and electioneering, Buhari will have virtually nothing to showcase, as fulfilment of his 2015 campaign promises, before the presidential election in 2018. Such is our politics in Nigeria!
Omenuwa is a lawyer and commentator on national affairs
Copyright 2018 TheCable. All rights reserved. This material, and other digital content on this website, may not be reproduced, published, broadcast, rewritten or redistributed in whole or in part without prior express written permission from TheCable.