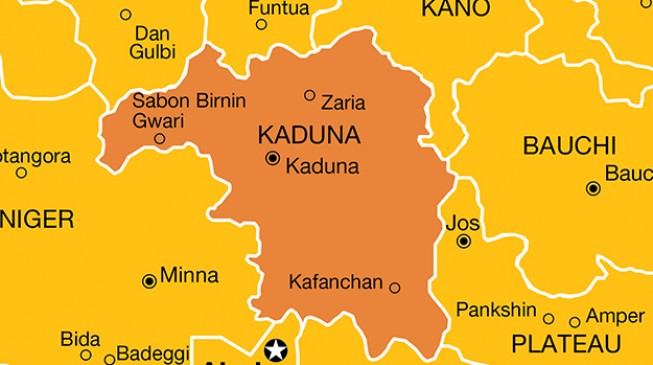 Residents of Maiyola, a community of 3,000 residents in Kajuru local government area of Kaduna state, say they lose an average of one pregnant woman monthly due to the absence of antenatal services.
In separate interviews with NAN, the residents said they also lose a lot of children under five years due to the absence of healthcare services.
A housewife, Salamatu Haruna, said: "Women here rarely attend antenatal or visit hospitals for check up during pregnancy or delivery.
"I don't go for antenatal services during my pregnancies because of the distance between our village and the nearest place to get hospital services which is Kachia or Idoh and is about 100 kilometres from here.''
She also said that the village has no good road to allow for a smooth ride on motorcycles for women in labour.
"For us to access health care we have to use motorcycles, as such women here deliver at home with the help of traditional birth attendants.
"We do not have good roads here and one cannot easily get cars or motorcycles, sometimes we trek, and when a woman is in labour in the night, it becomes more difficult to even contemplate going to hospital.
"Eleven pregnant women have died this year from labour complications.''
Another housewife, Hafsat Abubakar, said, "Anytime I am pregnant, it comes with fever and since there is no hospital close by, I prefer to stay at home and take local herbs as it is our culture.
"I know four women close to me that lost their lives in the process of childbirth here in the village.
"We prefer to patronise traditional birth attendants because that's the only option we have here in Mayola.''
Zainab Abubakar, another resident, said she goes for antenatal but not frequently, because of the distance and poor transport service.
The woman said she patronise a local patent medicine store wherever she felt ill.
Another woman, Zainab Musa, said this year, she has lost five of her relatives during childbirth.
"I give birth at home because my mom is a traditional birth attendant and the culture here is when it is time for you to give birth you go to your parents' house and not your husband house," she said.
However, Mariam Mayola, who shared her experience, said she once attended antenatal services and was asked to go for scanning in Kaduna and had to spend a lot of money on that.
A 60-year-old woman, Maryam Mayola, noted that women suffer a lot during childbirth in the community in addition to huge expenses incurred in the process.
A husband, Mohammed Adamu, said the ordeals women go through in the village during childbirth were regrettable.
"I remember the day I took my wife to the hospital during childbirth and before reaching there she lost her life," he said.
"These are some of the ordeals our women go through. She really suffered on that day before she and the baby died.
"So we are very happy to see you in this community because we have never seen journalists face to face but here you are in our community."
Also speaking, the village head, Ardo Maiyola, expressed concern that they had never received any government official in the 40-year history of the village.
"We hope your visit will bring development to this community," he said.
"On the issue of health or pregnant women, honestly our women do suffer a lot during childbirth, in fact, anytime our women get pregnant we never have rest of mind until they deliver their babies safely.
"You have seen that yourself, there is no clinic and other social amenities here in Maiyola, and this village has been in existence for over 40 years. We are only living here on the mercy of God."
Copyright 2018 TheCable. Permission to use quotations from this article is granted subject to appropriate credit being given to www.thecable.ng as the source.