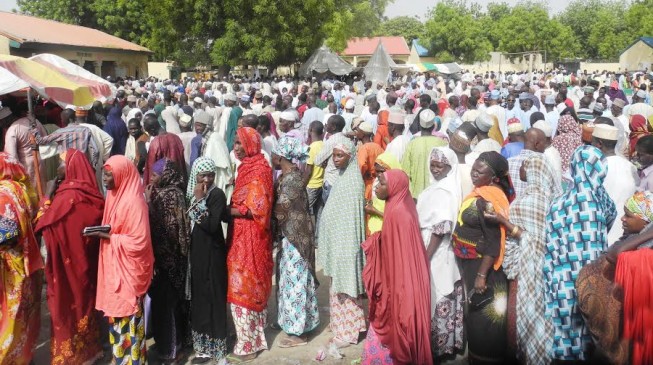 The Nigeria Security and Civil Defence Corps (NSCDC) says it has arrested two suspects who connive with officials to divert food items in an Internally Displaced Person (IDPs) camp in Dalori, Borno state.
Speaking with journalists on Tuesday, Ibrahim Abdullahi, commandant of the corps, said the suspects were arrested at premises of the camp.
He explained that the food items in question were donated to the IDPs by the World Food Program (WFP).
"They were arrested on Monday around 5:50 p.m. after their vehicle crashed outside the camp," Abdullahi said.
"One of the suspects Abubakar Muhammad, a 27-year-old, said he slept at the camp to negotiate the price of the foodstuffs with the IDPs."
Muhammad later told TheCable that he buys the food items at cheaper rates from the camp officials and sells at a higher price.
"They normally tell us that they are selling the foodstuffs to buy other basic needs like paper, maggie, cooking oil and firewood, which was not provided in the camp," he said.
"I have been doing this business for over  two months ago, we normally come around when there is food distribution by NGOs."
Copyright 2018 TheCable. Permission to use quotations from this article is granted subject to appropriate credit being given to www.thecable.ng as the source.