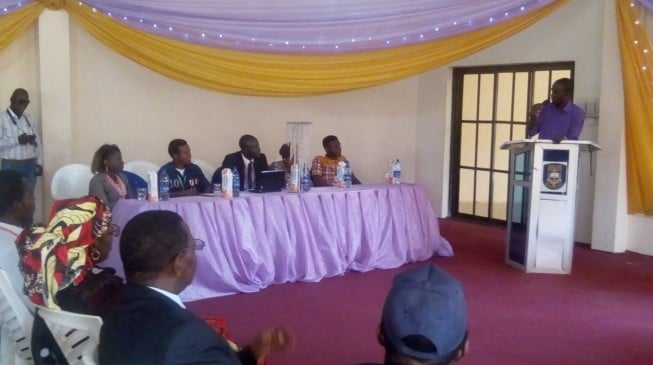 BY ABDULGANIY SHEHU
The University of Ilorin Students' Union recently played host to the Kenyatta University Students' Union to share ideas on ways to develop universities across the continent.
Edwin Gimode, dean of student affairs in Kenyatta university, spoke about the role of African youth in the liberation and transformation of the continent into a glorious one.
Gimode said the future of Africa lies on the shoulder of the youth and implored students to be good ambassadors of the continent.
Alao Idris Ibrahim, president of the Unilorin Students' union, filled the Kenyan team in on the organs of the union and the programmes organised in the first semester in the university.
Sam Mukua, president of the Kenyatta group, described the situation in their university and the programmes that have been carried out in the university.
Mukua added that Kenyatta University is the place to be in Kenya, as it has been ranked as the best University in Kenya for the fifth consecutive time.
The union leaders exchanged advice, with the Unilorin leader advising his Kenyan counterpart to incorporate the e-voting system during their elections.
The Kenyatta union leader also advised his Unilorin colleague to introduce a certificate course in leadership that will be taken by all students during their final year, as it's the norm in their institution.
The delegates from Kenyatta University include dean, directorate of students' affairs; president of KUSA; deputy president; secretary-general and academic secretary.
Copyright 2018 TheCable. All rights reserved. This material, and other digital content on this website, may not be reproduced, published, broadcast, rewritten or redistributed in whole or in part without prior express written permission from TheCable.