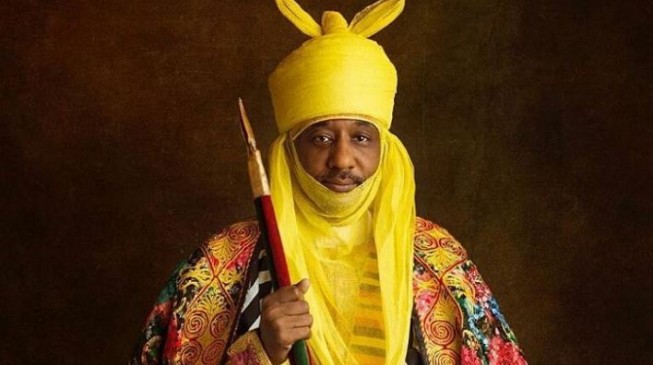 It's Easter and so the idea of sacrifice should be more appealing to humanity. But what do we say to self-immolation from an unlikeliest source – a traditional ruler? Monarchies or traditional institutions by nature are conservative, and attempts at modernization no doubt, will chirp away at its selling point – the mysterious aura that surrounds it which also aids its perpetuation. That's why we need to interrogate the comments of Sanusi Lamido Sanusi, whose official title is Emir Muhammadu Sanusi II, especially as they concern his domain and the north at large. I use 'north' here loosely to refer to the north west and north east geopolitical zones.
This column has written about the Emir of Kano in the past after news broke that he took as fourth wife a lady who just completed secondary school and was on her way to the university. My take then, and still now, was that whichever way we view that decision it is a blow to girl-child education in the north. I first met Sanusi in 2001 at the 40th birthday of a senior colleague, an egbon in the truest sense of the word as a Yoruba man. Both of them with other Nigerians were members of a group called Progressives Alliance Movement (PAM) ostensibly formed to spearhead a revolution in Nigeria politics. PAM fizzled out as most members pursued political careers later. Unsurprisingly, the group has produced senators, ministers, and presidential aides since 1999. This puts Sanusi and my senior as age mates since both are now 55 or will be 55 later this year.
It is important to know that our emir has always been a gadfly; speaking his mind on issues men of his ilk prefer to play the ostrich. From his provocative writings in newspapers years back to statements he made as our central bank governor and to the latest one asking the north to look critically at what has held the region back, one must give him credit for walking where angels fear to tread. But it should be more than that. The mirror he holds aloft asking fellow upper class sybaritic northerners to check their images should be installed in his own closet as well. It is a clear case of physician heal thyself. Not to detach from his message as he is saying perfectly what ought to be said, but it should be beyond sound bites, as the Sarkin Kano needs to put his money where his mouth is. Just as a gentleman has been providing damning evidence about the state of Kano emirate finances, the emir, like Caesar's wife, must be above suspicion.
Last September, during Salah, Sanusi posted pictures of a 2016 Rolls Royce Phantom on instagram with the caption, "Has just been added" without telling us that it was a gift from any of his friends. Until information surfaced that it was not just that one but there was an earlier one, the public did not know that two of his friends donated two Rolls Royce at different times. With invoice numbers being provided of how the two cars were purchased by the Kano emirate, the emir should come out to refute it with incontrovertible evidence. As at the time of purchase, a 2016 Rolls Royce was valued at $417, 825 try and convert that to naira if your calculator can accommodate it and you will agree that Sanusi should start walking the talk by cutting down on his taste for luxury and spend part of the money accruing to his emirate on educating children in his domain. As a country in perpetual search of heroes, we are quick in deifying people, especially leaders, who say the right words. Tragically and often, such ends at speaking alone without corresponding action. That's why a former president who wanted a third term could be accusing others of corruption when he actually gave money to national assembly members to elongate his tenure. Add this to our amnesia, which makes us forget what some of these folks have said and done in the past we have emergency heroes. After debating this for a while, we move on.
It is true that the north is backward in development just as it is true that political leaders and some traditional rulers in the area should be blamed for such. Part of what should be done is for those leaders to turn a new leaf and start walking their talk. Another northern ruler accused Nigerians of laziness claiming that's why our economy is in recession, one hopes that he and others like him read about the stoning of a senator and governor last week. It is a sign of what to come. By the way, the emir should study more the lives of Aminu Kano and Bala Usman and how they lived what they preached.
Copyright 2018 TheCable. Permission to use quotations from this article is granted subject to appropriate credit being given to www.thecable.ng as the source.