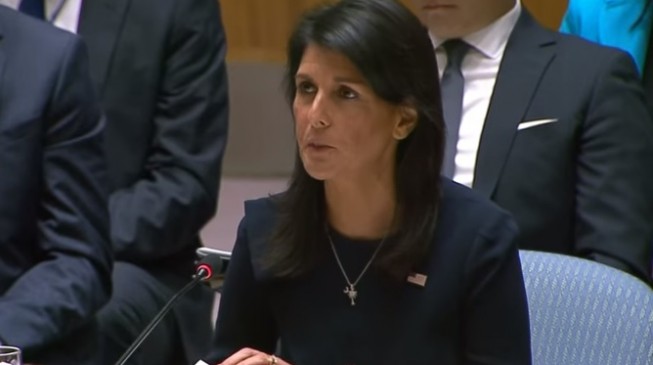 Nikki Haley, US ambassador to the United Nations (UN), says North Korea's recent hydrogen bomb test shows that it is "begging for war".
Speaking at an emergency UN security council meeting in New York, Haley said the action of Kim Jong Un, North Korean leader, cannot be seen as defensive.
She accused him of abusing nuclear power by using it to threaten others.
"His abusive use of misslies and his nuclear threats show that he is begging for war," she said.
During the weekend, North Korea said it had succusfully tested a hydrogen bomb.
The communist state said its sixth nuclear test was a "perfect success", hours after seismologists had detected an earth tremor.
US President Donald Trump has vowed to respond to any nuclear attack with "fire and fury".
Copyright 2018 TheCable. Permission to use quotations from this article is granted subject to appropriate credit being given to www.thecable.ng as the source.