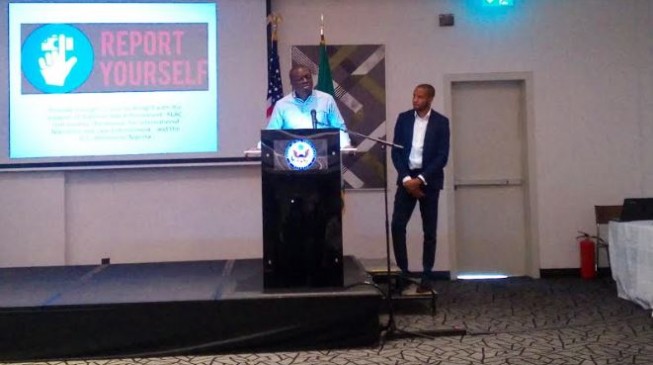 As part of efforts in tackling corruption, some organisations, including BudgIT, a civic tech body, partnered with the US to establish 'Report Yourself', an anti-corruption platform.
'Report Yourself' is an online platform that offers Nigerians an opportunity to report instances of every day corrupt practices.
At its launch in Lagos, Abayomi Shogunle, assistant commissioner of police, urged Nigerians to take up the war against corruption and drop the habit of "leaving it for God".
He also said the command through its public complaint rapid response unit (PCRRU) has seven platforms for citizens to report police misconduct.
"Don't leave corruption for God, we have platforms here on earth," Shogunle said.
"PCRRU is for ordinary Nigerians, not for people that can afford SANs."
Oluseun Onigbinde, lead partner, BudgIT, said the platform is "what we see as our own way we can fight corruption.
"The platform is at the heart of BudgIT," Onigbinde said.
"For us, we have always said corruption thrives at three main basis- opacity in government, huge discretion on the part of government officials and lack of sanctions.
"A lot has been done about corrective actions but it is often an afterthought. We might say we want to recover stolen money and jail looters but how do we place systems such that those crimes will not happen at all?
"And that is why it is very important that we should use this platform not just to report but to use it to channel corrective actions."
David Young, Charge d'Affaires, US mission to Nigeria, said the true cost of corruption should not be measured in currency alone but in what Nigerians are deprived of on a daily basis.
Creating a fictional character of an average Nigerian who could not send his child to school due to the effect of corruption, Young noted that corruption leads to poverty and injustice.
"Nigeria is the single most strategic partner of the United States in Africa and in order to successfully pursue our goals, the US mission to Nigeria has made combating corruption a central priority," Young said.
"Conceptualising the millions and billions stolen is impossible. These numbers are too big.
"The cost of corruption should not be measured in currency but the daily pain it costs the hard working Nigerian citizens, as the cost comes down to individual people. This is the true cost of corruption.
"So through this amazing tool, you are equipped with the power to make a difference. It is in the palms of your hands.
"I hope that Report Yourself starts a new movement in citizen engagement and I hope every Nigerian who is affected by corruption will feel empowered to share their experiences.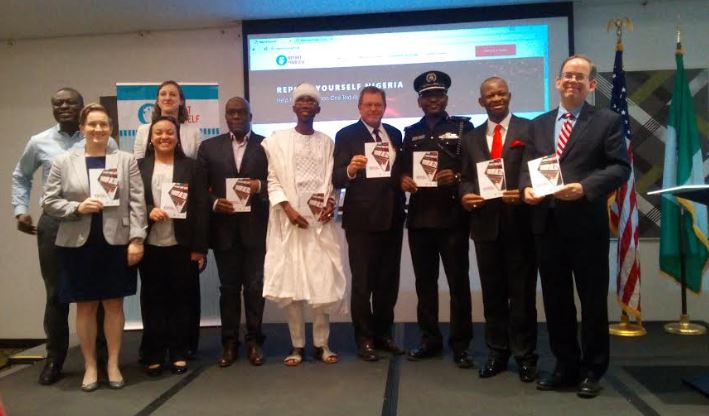 "The tide will turn against the culture of corruption when Nigerians recognise that they must fight as one to stamp out this scourge that has hampered development and stifled prosperity."
During the event, participants received a guided demonstration of how to use the Report 'Yourself' platform.
The platform can be accessed through www.reportyourself.org
Religious leaders, members of law enforcement, and civil society representatives renewed their commitment to fight against corruption.
Describing corruption as the manifestation of Satan in Nigeria, a religious leader said it must be reported "if we must fight it".
Copyright 2018 TheCable. Permission to use quotations from this article is granted subject to appropriate credit being given to www.thecable.ng as the source.