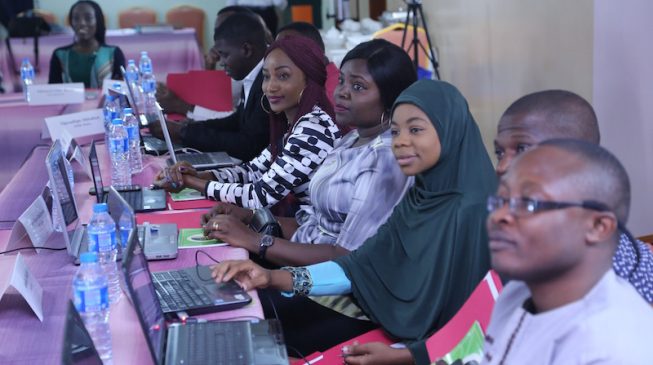 The United States embassy in Nigeria has organised a workshop to train Nigerian journalists in investigative and data journalism.
Kathleen Struck, digital managing editor at the Voice of America (VOA) , and Jeffery Young, senior analyst and investigative journalist at VOA, facilitated the two-day workshop which held in Lagos.
Twenty-five journalists cross the country attended the training themed 'Basic Tools for Investigative Journalism in the Digital Age'.
Speaking on the importance of data-driven journalism, Jeffery equated a data journalist to a cop and lawyer.
He urged the participants to have more than one verifiable source for their data.
"Data journalism is like being a cop, a lawyer, picking up little pieces of data and making a mosaic out of it. What you are looking for is an anomaly, irregularities."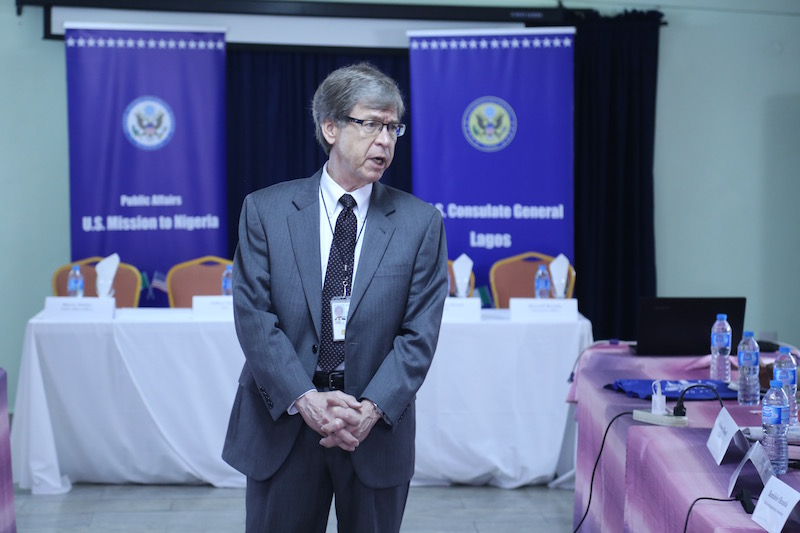 "The more sources you have, the better your data set and your credibility. It has to be factual and verifiable," he said.
"As journalists, we are not physically attacked but our credibility is under attack. Your credibility, telling the truth is the centreline of your life. We have a bombardment of misinformation and it is our responsibility to cut through this.
"I am not here to say doom and gloom, I am here to say this is the job, this is what makes me feel alive."
On her part, Kathleen, who visited Africa for the first time, advised the participants to harness the power of the social media in drawing more audience for themselves and their respective media organisations.
She also reeled out and explained a number of websites to aid the journalists in their job.
John Bray, US consulate general, who addressed the participants, lauded the efforts of Nigerian journalists.
"As a former journalist, I understand that your work as a reporter carries a tremendous amount of responsibility," Bray said.
"World over, journalists have used their craft to call government and corporations to account for wrongdoing, secret practices, and even corruption, often leading to reform.
"Doing this job effectively, in a fast-paced, technology-driven world requires cutting-edge skills.
"The US government is committed t initiatives that build media capacity in Nigeria and to demonstrate our commitment to the deep partnership that we have long enjoyed with Nigeria."
Copyright 2018 TheCable. All rights reserved. This material, and other digital content on this website, may not be reproduced, published, broadcast, rewritten or redistributed in whole or in part without prior express written permission from TheCable.