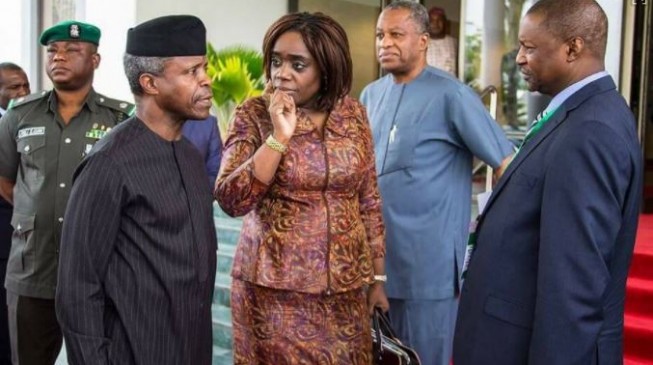 President Olusegun Okikiola 'Matthew' Obasanjo's eyes will be bloodshot now. He disdains 'Matthew' in his name because Matthew was a tax collector in the Holy Bible. Baba, however, knows that someone has to do this important job. The approach however to doing this job is vital for peace and harmony in a country like ours. 
Let' s talk about VAIDS, Voluntary Asset And Incomes Declaration Scheme, the executive order issued by the Presidency. I would rather call it voluntary acquired immune deficiency syndrome (VAIDS), which is the APC-led government's version of the dreaded acquired immune deficiency syndrome (AIDS). VAIDS with its cryptic name is a gift to Nigerians coming at a time when there is so much hardship and political tension in the country. A lot of it created by poorly thought out Government policies and delay in taking critical decisions. Oscillation of Government policies from one extreme to the other. Fela Anikulapo Kuti , arguably the most famous and authentic export out of these shores aside from 'Bonny Light Crude oil ' often sang about the insensitivity of Nigerian Governments. The fact that the ruling class feel it is right to browbeat the ruled.
Payment of tax is a civic duty. Many people do pay at source, Pay as You Earn. Whether the amount is right is a different question all together. The average trader and majority of businesses that keep our economy going are not in the tax net but they pay all sorts of other uncaptured and even illegal levies every blessed day. These 'taxes' go to the Nigerian Customs, Nigerian Police and other social services which the Government has failed to provide.
There is little or no support for businesses and employers in Nigeria . Factories are closing down everyday,unemployment is on the rise and the World Bank is advising our Government to tax its people and our Government as the good boy is also complying. This we are told will allow the Government to borrow more money. Nigerians are already on the ground being strangulated. The political class has shown nothing but hypocrisy,whilst giving themselves fat pensions and salaries. Can we really say that this is the best gift to Nigerians?
Amnesty generally forgives upon confession and pledge of good behavior. The Vaids syndrome of amnesty is come forward and confess and receive your punishment. It further assures of serious punishment if you don't come forward.With statistics showing that 53 million Nigerians are outside the tax net and the Vaids scheme guaranteeing jail term for defaulters, I suspect the Government will be building prisons in Sambisa for 90% of the working population. In other words, grind the economy to a standstill.
It perhaps would be fair to prescribe safe passage to the Government, which to me is moratorium .With this carrot and stick approach, more will be achieved. The alternative which is where we are now is only a means of creating jobs for the boys and singling out a few stubborn people. The results of this insensitive attitude will be manifest in the voting pattern in the next general elections, that is if not even before then. Government should learn a thing or two from the Osun State debacle about what happens to "deaf leadership".
Copyright 2018 TheCable. Permission to use quotations from this article is granted subject to appropriate credit being given to www.thecable.ng as the source.