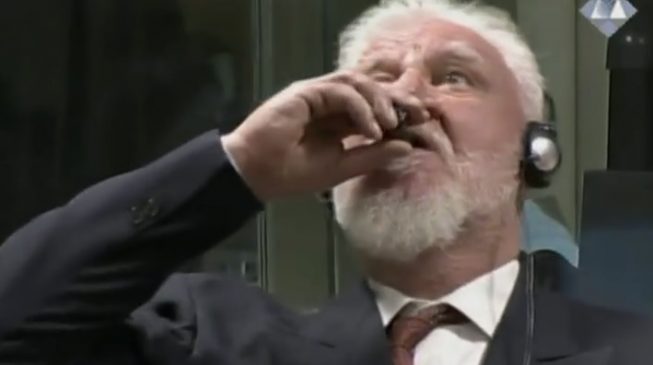 Slobodan Praljak, former Bosnian Croat military chief, died on Wednesday after taking poison in court as judges upheld his 20-year prison sentence at the UN war crimes tribunal in The Hague.
The former military chief was tried for crimes committed in the city of Mostar during the Bosnian war from 1992 to 1995.
After shouting "Praljak is not a criminal," he drank from a small brown bottle.
The video below contains disturbing scenes.
Video credit: AP
Copyright 2018 TheCable. Permission to use quotations from this article is granted subject to appropriate credit being given to www.thecable.ng as the source.