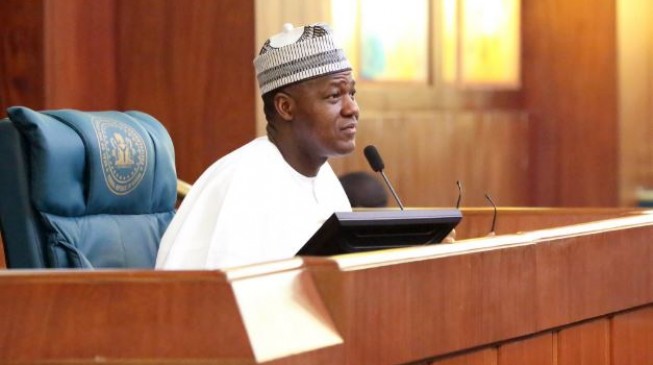 Last week, while the Senate was busy with the acting chairman of the EFCC and the Customs boss, the House of Representatives passed a bill that would change the way public procurements are done in Nigeria, significantly. Nigerian taxpayers ought to scrutinize this proposal.
Among other amendments, the House of Representatives increased contract mobilization fee from 15 percent to not more than 50 percent. In this amendment, mobilized contractors risk a two-year jail term if they abandon contracts that they have been mobilized for.
With this bill, every genuine contractor is expected to heave a sigh of relief, considering the delays in payments associated with government contracts. But this proposed law could be abused.
With this incentive – which many argue could reduce the risks contractors have to shoulder — many briefcase contractors, who know how to circumvent prequalification processes, would be encouraged to scout for government contracts, even mega contracts. And a two-year jail term could be an easy price to pay for a briefcase contractor after collecting 50 percent of a N5 billion contract, for example. (That is when the contractor does not deliberately set aside a significant sum for prolonged and endless court cases.)
Technically, a 50 percent payment should be referred to as an upfront payment, and not just mobilization fee. So, nothing stops a briefcase contractor from putting huge public funds in treasury bills and other short-term securities, pending when the funds are needed.
But that isn't the main issue. There are numerous cases, in states and local governments, where contractors, who have been mobilized, did not move to site.  Last November, about 376 contractors were dragged to anti-corruption agencies by the Benue State Universal Basic Education Board, SUBEB, for allegedly failing to move to sites after collecting mobilization fees. And the question is this: why do contractors fail to even mobilize to site after collecting mobilization fees?
The argument that the payment of very little mobilization fee is the major reason projects are abandoned becomes weak when placed with numerous cases of where contractors did not even show up at site after collecting mobilization fees.
Nigeria's history of official corruption, where public servants award contracts to cronies and, in many cases, collect a fraction of contract sums before and after award are well documented by many scholars. A 50 percent mobilization fee would increase the initial fraction that could be collected by public officials, since this culture still exists.
There are other alternatives to this proposed law.
Currently, it is heartwarming to note that government is making sure that there are sufficient budgetary provisions for contracts that would be awarded or have been awarded. Lack of adequate funds had been the major cause of abandoned projects.
But there is another fundamental issue that has to be dealt with. The issue of payment delays after the execution of contracts poses bigger problems to genuine contractors. Lawmakers should insist, either by a 'new legislation' or otherwise, that contracts already executed should be paid for as soon as a contractor's invoice is certified. Delays in payment should be made to attract stiff penalties, in terms of interests. Nigerians should insist that government honors contractual obligations.
Genuine contractors who have invested, or even borrowed funds, to execute contracts should not be made to suffer massive depreciation of their capital because of delays in payment.
The point is this: While this proposed law could help serious contractors, abuse from unserious contractors could result in a significant drain on public fund in Nigeria.
Copyright 2018 TheCable. Permission to use quotations from this article is granted subject to appropriate credit being given to www.thecable.ng as the source.