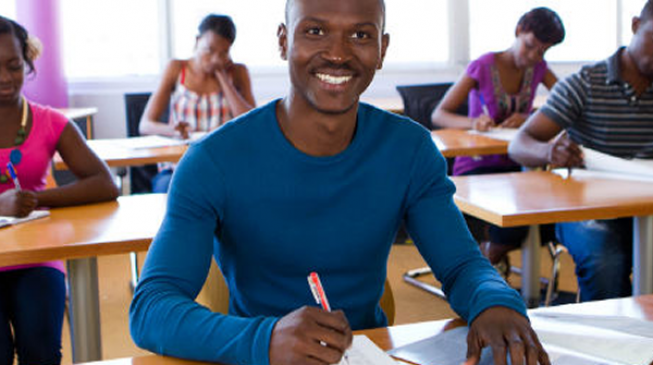 BY CHIOMA IWUNZE-IBIAM
For undergraduate and postgraduate students involved in academic programs, writing a dissertation is a basic requirement for the award of the requisite degree.  A dissertation is also used to describe the research work or the final project that doctoral degree candidates present before gaining their degrees.
For undergraduates, dissertations are usually the first serious independent research work that they are being exposed to. Therefore for the uninitiated, writing a dissertation can be a great source of tension and anxiety as many are not aware of the requirements of a good dissertation.
As an academic work, a dissertation must follow the strict rules of academic writing. The form, style, guidelines and language must be adhered to. Different universities have different guidelines. Sometimes students get so confused about the complex processes involved in writing a great dissertation and that's one major reason students turn to professional dissertation writers for help.
The following is not really a step-by-step guide on writing a good dissertation. Rather, it is an overall guide to helping you write the best dissertation possible.
SELECT A TOPIC YOU ARE PASSIONATE ABOUT
This is where many people begin to get it wrong. If you get your topic wrong, then it does not really matter how eager and enthusiastic you are to carry out your research. Your project work will not stand out.
All serious students engaged in academic activity have an area or areas that they are passionate about. Writing a good dissertation is not an easy feat. Choosing the right topic will help you go through the many and tedious processes. When you know what topic to work on, it will help you plan, research, and commence the actual writing.
When you are stuck midway through the project, you will be glad you chose s topic you could write a lot about.Only your passion for the topic and area of study will keep you going in times of difficulty.
RESEARCH.
Now that you have decided on the specific area, you want to write on, conduct some research on the subject.
The purpose of research is to see the feasibility of writing the dissertation. It is at this stage that you will know whether you have the materials to go through with the project. This stage will determine if you will complete the dissertation or not.
No matter how passionate you are about a subject or area of study, if there are little or no resources on it, then you are likely to hit a snag.
Although research is important, one has to be careful at this stage, as you shouldn't be carried away with the process of conducting research.
As an academic exercise, there is a timeline for submitting your work. Therefore, research with the deadline in mind and do not get trapped in endless research by reading everything that has ever been written on the subject.
Your focus in research should be to gather some materials and understand the previous researches on the subject, their limitation svis-à-vis your present work.
WRITE A CONVINCING PROPOSAL
In most schools, writing a proposal is a compulsory part or process of writing a dissertation. A proposal is a succinct paper where the writer of a dissertation sets out his proposed academic question, and also his plan for assembling the materials needed for writing the paper
Every good proposal should contain some kind of problem that you intend to confront in your dissertation. The proposal should also show how that problem affects the society and why it is important to find answers to those problems.
 START WRITING YOUR DISSERTATION
After you must have done your research and gotten enough materials that you think is enough to do your work, it is time to put pen to paper.
Although I have mentioned how important it is to follow guidelines on writing dissertations, note that it is not necessary that you must finish one stage or section before you start the next.
Take it easy and go slowly. When you get stuck in a particular stage, take a break and conduct more research on that stage, or jump to another section where you have enough materials.
EDIT AND PROOFREAD YOUR WORK
After completing your work, take your time to go through it. Although I always recommend getting a third party to dispassionately look at your work, this should not be after your first draft. First, go through your work two or three time in a couple of days and you will be surprised at the amount of errors you will spot.
After you have proofread your work a couple of times, find a meticulous third party and have the person go through your paper. Effect the corrections if any and go through it one more time at a time of the day that you are freshest.
Finally on this, you should note the difference between editing and proofreading a work. While an editor focuses on the essence of the paper, a proofreader reads to spot all errors pertaining to spelling, construction and grammar.
In this regard you are your best editor. This is because you know what your paper seeks to achieve more than any other person and therefore nobody should edit your work out of the context you want to project.
GET A THIRD PARTY OPINION
After you have proofread your work, take it to someone who is experienced in the field of study that you have written on and let him give you his opinion.
Your dissertation advisor should be the best person for this job. In fact, most professors expect you to submit every single chapter for their feedback and approval. Don't give your work to a friend who will patronize you in this regard.
In conclusion, you can write your dissertation effortlessly, if you start early enough.
Copyright 2018 TheCable. Permission to use quotations from this article is granted subject to appropriate credit being given to www.thecable.ng as the source.