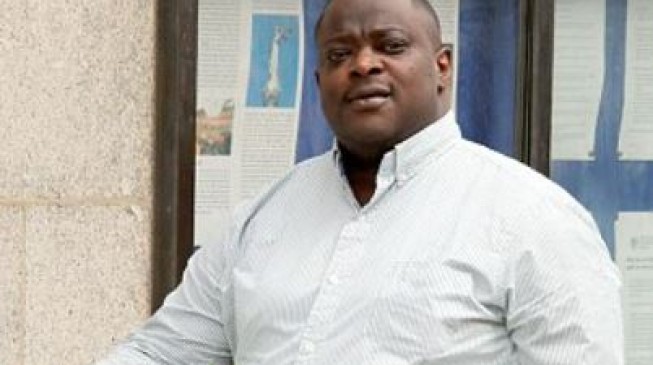 Crime has no ethnic complexion. But when a group is the preponderant cast of a certain evil, I believe that should be addressed. For those who may want to come at me for any convoluted or bigoted reason, please read my previous article – The Igbo crime culture.
I took a two-week break after writing that article. There was a fusillade of toxic reactions to it. Sincerely, I was gutted by the fact that those who insulted me beyond every logical threshold did not dispute the points I raised in it. My offence was that I am Igbo, and as such I must not write against my kind. Disheartening! That is by the way.
It is in the orbit of verisimilitude to say that some Yoruba citizens have sculpted a criminal enterprise in the UK. It is also indisputable if posited that most of the crimes linked to Nigerians in the country have the imprimatur of some Yoruba kingpins.
Let me add, the criminal specialty of some Yoruba in the UK is fraud and drug-dealing.
I will put perspicuity to this point. As of July 2016, a Nigerian of the Yoruba stock, Bayo Lawrence Anoworin, (42), from Lagos, was declared as one of the 10 most wanted fraudsters in the UK.
According to the UK Standard, he is wanted for "allegedly stealing more than £12 million from NHS Trusts in the UK and Guernsey between January 2011 and July 2012".
The newspaper reported he used a string of fake identities to commit fraud, and that he also laundered money.
"Anoworin, who has connections to Thamesmead, and Chatham in Kent, was arrested in Abbey Wood, in November 2012, but fled when he was released on bail," it added.
Since 1998 the UK government has tried to break the Nigerian crime behemoth run by Yoruba citizens.
According of the UK Independent, intelligence agencies MI6 and MI5 were being used to clamp down on fraud and drug-dealing gangs linked to Nigerians (of course, Yoruba citizens).
"The criminals, mainly Nigerians, have been discovered working inside government departments, the police and tax offices," it said.
At the time, the Yoruba crime menace was said to cost the UK government £3.5 billion a year.
Just last week, some members of a Yoruba criminal gang were sentenced to jail by a UK court. This was after they had stolen £2.5m – most of which they sent to Nigeria.
Kayode Sanni led the gang which used the identities of members of the British parliaments, judges and police officers to steal millions of pounds from taxpayers.
According to the UK Daily Mail, Sanni received a jail term of five years and three months for his part in the elaborate scam.
The newspaper reported the fraudsters stole personal details from the Civil Service Sports Council (CSSC), which provides sport and fitness facilities to more than 120,000 public sector employees and pensioners.
"Member lists were 'stolen to order' from CSSC and used to place orders for tax credit starter packs used in fraudulent claims over a four year period," it said.
"CSSC events manager Adedamola Oyebode, 30, stole membership lists and passed them on to her brothers-in-law Oluwatobe Emmanuel Odeyemi, 34, and Oluwagbenga Stephen Odeyemi, 39, who ran the fraud with Kayode Sanni, 38."
"The gang managed to get away with £2,500,000 before staff at Her Majesty's Revenue and Customs spotted the 'extraordinarily high rate' of claims being made by civil servants.
"He was convicted after standing trial for one count of conspiracy to become knowingly concerned in a fraudulent act between 10 March 2009 and 11 June 2013."
It also said Odeyemi, Chantelle Gumbs and Oyebode – all members of the gang – pleaded guilty to fraud charges.
"Odeyemi was jailed for three and a half years, Gumbs was handed a 15-month sentence suspended for two years, and Oyebode received a two-year sentence suspended for two years," it said.
It was said that the scam could have reaped more than £10,260,525 if it had not been stopped.
Also this week, a UK court slammed Babatunde Adu, a Yoruba man based in Bexley, south-London, with a six-year jail sentence for laundering £1 million in a year through bank cards and dating scams.
These are just rough pick-outs of "intellectual crimes" – as Kayode Ogundamisi calls them – perpetrated by Nigerian citizens of Yoruba extraction in the UK.
In conclusion, there is an appreciable mass of Yoruba citizens who are making an honest living in the Queen's principality.  I must say, this is not to cast an indiscriminate slur on all Yoruba persons resident in the country, but a call for a total redress of social values, and a cry for spirited effort in addressing that which make young people travel abroad to traffic in crime.
Again, there is a known politician from the south-west who is wanted in the US for drug-dealing, and there is also a traditional ruler from the region who is wanted in the UK for fraud. Crime thrives when its purveyors are celebrated and not punished. The same scorn and stigma visited on criminals at home should be reserved for those abroad.
I would like this article to be read with an open mind.
MEANWHILE…
PDP is still sick
Last Wednesday, the supreme court "resolved" the leadership tussle in the Peoples Democratic Party (PDP). But I am afraid the PDP is still a long way from recovery. The party now has to contend with other issues like funding, disunity, distrust, a broken image and spirit. Anyway, congratulations PDP.
Is Buhari "recuperating"?
Acting President Yemi Osinbajo met with President Muhammadu Buhari in London on Tuesday. Speaking with journalists after the meeting, he said the president was "recuperating fast" and that he would return to the country "very shortly". Hmm. I will say, Amen to that. But why are there no pictures of the meeting? And what does "very shortly" mean? I am just over-thinking.
Copyright 2018 TheCable. Permission to use quotations from this article is granted subject to appropriate credit being given to www.thecable.ng as the source.