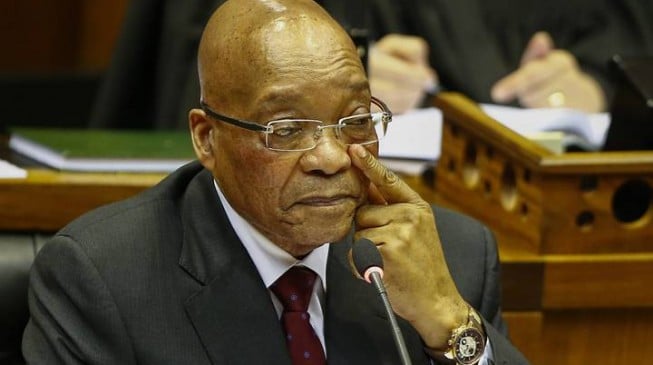 South Africa will come down hard on financial market abuse, President Jacob Zuma said on Thursday, following accusations that more than a dozen local and foreign banks had rigged rand currency dealing, Reuters reports.
The Competition Commission said on Wednesday it had found the banks, including US, European, Japanese and Australian lenders, had colluded to coordinate their trading activities when dealing in the South African and U.S. currencies.
With the banks already a target for public anger, Zuma piled on the political pressure.
"Government is ready to act against market abuse, price fixing and collusion in the private sector in order to protect our country's economy," he told parliament.
The ruling ANC party on Thursday called for the toughest possible sanctions against the banks.
"The African National Congress takes an extremely dim view of the activities of the listed banks. These acts of corruption have crudely exposed the ethical crisis in the South African banking sector," the party said in a statement.
"It is further an indication of how the markets are and can be manipulated by dominant oligopolies to cripple its functioning to suit their nefarious agendas."
The National Treasury said it viewed the report seriously and that if found guilty the banks should be sanctioned accordingly.
The opposition Democratic Alliance accused the ANC of politicising the issue, saying ministers want "to do battle with the banks, regardless of the economic fallout".
Copyright 2018 TheCable. Permission to use quotations from this article is granted subject to appropriate credit being given to www.thecable.ng as the source.